Meet a doctor online | How it works | English and multi lingual speaking doctors | About MediCheck
Meet a doctor online via video call
MediCheck lets you consult with specialist doctors via video calls or instant messaging. You can use your mobile phone, tablet or computer.
All our specialists are licensed to practise medicine in Sweden and have at least five years' clinical experience within their fields of specialisation.
Drop-in – see a doctor now
You can see a specialist doctor straight away when you choose the Drop-in option. Choosing a drop-in appointment means you will see the first available doctor.
Price: SEK 350
See the first available doctor now
Book an appointment with the specialist of your choice
You can choose to book an appointment with one of our specialist doctors based on your specific health needs. You have the option to choose a specialist who can help you with specific problems, such as diabetes, thyroid complaints, addiction and more.
You can also choose to see a doctor who speaks your language and request either a male or female doctor, if you prefer.
Price: From SEK 350
Book an appointment with a specialist now
Written reply within four hours
You can get help with simple matters by submitting a question in writing and receiving a written reply from one of our doctors. You can also renew prescriptions. Please note that it is left to the personal discretion of each doctor to decide which medications will be prescribed. Also, MediCheck doctors will not prescribe any medications classed as narcotics.
A more economical alternative for times when you're not in a hurry.
Price: SEK 150
See the right doctor immediately
MediCheck allows you to see the right doctor immediately, with no unnecessary detours or complicated rules. Get acquainted with some of MediCheck's specialists here below.
You can view a list of all our specialists and their available appointment times when you log in. We can also offer you appointments with licensed dieticians and nutritionists.
Asthma and allergies
Ulla Nyström, asthma and allergies specialist
Ulla has ten years' experience as a specialist in general practice and 16 years' experience as an allergies specialist. Nose and eye complaints caused by allergies, asthma, hives, food allergies and acute allergic conditions are common complaints and illnesses that Ulla treats.
Sign in and see what Ulla can help you with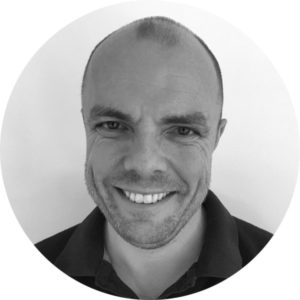 Specialist general practitioner
Kenneth Ilvall, specialist general practitioner
Kenneth's focus is often on caring for people with psychological complaints who are prevented from living the life they want to lead by fatigue and apathy. Kenneth can provide support in cases where thyroid treatment is insufficient, for example. He can also help with individual treatment options.
Sign in and see what Kenneth can help you with
Dermatology
Lampros Nintis, skin specialist and dermatologist
Lampros has held a licence to practise medicine since 2002. He has worked as a dermatologist at Karlstad Central Hospital since 2008 and also with aesthetic dermatology at Karlstads Kirurgiska Laserklinik. Lampros examines and treats everything from severe systemic skin diseases to common eczema, psoriasis, acne and skin hyperpigmentation (e.g., freckles, moles, birthmarks) and more.
Sign in and see what Lampros can help you with
Diabetes and endochronology
Angelos Kalogiannis, diabetes specialist
Angelos is an endocrinologist and diabetologist. He can help you with general and specialised information about diabetes, tips on how to manage and live with your illness, help to get back on track when you have deviated from your treatment regimen and more.
Sign in and see what Angelos can help you with
Dietician
Marie Wiholm Grund, licensed dietician
Marie Wiholm Grund is a dietician who can provide you with lifestyle and dietary advice and help people with high blood pressure and diabetes. Marie has wide-ranging experience in helping people suffering from weight problems, high blood pressure, type 2 diabetes and similar health issues.
Sign in and see what Marie can help you with
Geriatrics and dementia support
Maria Norström, geriatrics and dementia support
Maria specialises in dementia and serves as the medical officer at a clinic in Stockholm that diagnoses memory problems. Maria helps people suffering from Alzheimer's disease (for example) by conducting dementia and memory tests to determine the correct diagnosis and treatment.
Sign in and see what Maria can help you with
Gynaecology
Anette Lundgren, gynaecologist and obstetrician
Anette has practised gynaecology since 1999 and mainly treats ailments that are benign, i.e. that are not cancer-related. Anette can also help women who suffer from issues such as abnormal bleeding, menstrual pain, side-effects caused by contraceptives and problems associated with menopause.
Sign in and see what Anette can help you with
Cardiovascular specialists
Kalliopi Gkounti is specialised in cardiovascular diseases
Kalliopi has worked as a heart specialist for eight years. Kalliopi helps people who have coronary heart disease, heart failure, high blood pressure, arrhythmias, cardiac valve disease, blood fat disorder etc.
Sign in and see what Kalliopi can help you with
Hans-Jörgen Nilsson is a specialist in cardiovascular and internal medicine
Hans-Jörgen is a cardiologist and chief physician at Arytmikliniken at Skåne University Hospital in Lund. Hans-Jörgen is specialised in arrhythmias, where atrial fibrillation is the most common diagnosis. Hans-Jörgen also help patients with other common arrhythmias and heart conditions such as heart failure.
Gastrointestinal doctor (gastroenterologist)
Bengt Lavö is a specialist in gastrointestinal diseases (gastroenterologist)
Bengt has been working as a specialist in the gastrointestinal area for almost 30 years. Common conditions that he treats are gastrointestinal disorders, gastroesophageal reflux disease and gallstones. Bengt has a doctoral on gluten intolerance, celiac disease (celiaki) and has extensive experience in helping people with these disorders.
Sign in and see what Bengt can help you with
Orthopedics
Soheila Zhaeentan, orthopaedic specialist
Soheila has held a licence to practise medicine and has worked as a specialist in orthopaedics since 2004. She helps people with injuries and pain in their arms and legs and associated joints, as well as patients with chronic back and neck conditions. She often diagnoses and treats shoulder, elbow, hip, knee, hand and foot problems.
Sign in and see what Soheila can help you with
Psychiatry
Andreas Rochester, psychiatry specialist
Andreas has been a psychiatrist for eight years and also works as a medical escort doctor for SOS International. Andreas has experience working with many different aspects of mental health, including depression, anxiety disorders, ADHD, addiction, crises and more.
Sign in and see what Andreas can help you with
Rehabilitation- and pain medicine
Edina Kurtovic, rehabilitation medicine and pain specialist
Edina has worked as a pain management specialist since 2004 and has also worked as a rehabilitation medicine specialist for around 20 years. She has lengthy experience working with spinal cord injuries and with treating pain.
Sign in and see what Edina can help you with
Rheumatology
Abbas Burhan, rheumatology specialist
Abbas has worked as a rheumatologist and specialist in internal medicine since 2003. Abbas can help you reach a diagnosis and treat all kinds of rheumatic complaints; follow up on and adjust inhibitor drug, cytotoxin, cortisone and biological treatments; and give you advice on rehabilitation and pain management.
Sign in and see what Abbas can help you with
Urology
Fredrik Levin, urology specialist (urologist)
Fredrik is a specialist in general surgery and urology. He helps many men with urination problems, benign prostate enlargement and prostate cancer. He also treats other complaints, including kidney stones, an overactive bladder in women and erectile dysfunction in men.
Sign in and see what Fredrik can help you with
Ophthalmology
Argyro Kyriazidou, ophthalmic disease specialist
Argyro is an ophthalmologist working within the public healthcare service and has worked as an eye specialist for five years. Argyro treats common eye complaints, as well as chronic and more severe ophthalmic diseases, such as glaucoma, age-related macular degeneration, cataracts and more.
Sign in and see what Argyro can help you with
Thyroid health
Nadja Öström, nutritionist and thyroid health coach
Nadja is a nutrition advisor specialising in basic medicine, gut health, gluten and toxic loading with a focus on thyroid health. Nadja can help you understand thyroid diseases and advise you on how to achieve better health and how to optimise and personalise your medication.
Get help from a doctor who speaks your language
Consulting a doctor who speaks your language gives you peace of mind and contributes to better care. At MediCheck, you can meet doctors who speak the following languages:
Arabic
Azeri
Danish
Dari
Farsi
Finnish
French
German
Greek
Hebrew
Hungarian
Icelandic
Mandarin Chinese
Kurdish
Norwegian
Polish
Romanian
Russian
Spanish
Swedish